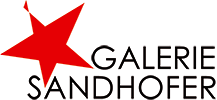 Anfrage stellen »
"She, He" 2015

"Moment Before, Moment After" 2013

"K.T." 2015

"Silence" 2016

"Between II" 2017

"Between III" 2017

"Head In The Shadow" 2017

"Green-Blue" 2017
Milczarek selbst bezieht sich, wenn er von der Inspiration in seiner Malerei spricht, vor allem auf das Werk Caravaggios, auf das Wandern des Lichts in seinem malerischen Raum, auf das Licht, das die Malflächen schneidet, mit all ihren Konsequenzen.
Barocke Antagonismen von Licht und Schatten überträgt Milczarek in die Erfahrung seines eigenen Alltagslebens hinein, wo sie dann gemeinsam das dominante Element seiner visuellen Bildstruktur bilden.
Die Bilder von Dariusz Milczarek haben eine satinierte Textur, ohne Schärfe von Acryl und ohne Ölglanz, sie wurden in der Technik der Eigelb-Tempera gemalt, welche vom Künstler selbst nach alter Technologie hergestellt wurde.
Milczareks Gemälde sind wie kostbare Materie, die aus tausenden von Pinselstrichen in perfekter Ordnung mit meisterlichem Gespür gewoben wurde.
Dariusz Milczarek Born in 1985 in Radom. He studied in the Faculty of Painting at the Jan Matejko Academy of Fine Arts in Kraków from 2006 to 2011. In 2017, he defended his doctoral dissertation at his alma mater under the supervision of Prof. Adam Wsiołkowski. He is involved in painting, photography and graphic design.
Solo Exhibitions:
2017
– Waiting Room, painting exhibition, Artemis – Art Gallery – Kraków
– Shining through, painting exhibition as part of the Kraków Artistic Encounters 2017, Cafe RIO – Kraków
2013
– Brought Out by the Light, painting exhibition, Attis Gallery – Kraków
2012
– Image, drawing exhibition, Contemporary Art Foundation Gallery – Warsaw
2011
– Portrait of Light, painting exhibition, Onamato Gallery – Kraków
2010
– Between Light and Shadow, painting exhibition, PWST National Academy of Theatre Arts – Kraków
 
Awards and Distinctions


2017
– Scholarship of Minister of Culture of Austria and Kultur Kontakt Austria Institute; Artist In Residence Program 2017
– 1st Prize at mural competition The Avant-garde: Between Culture and Nature, execution of mural, Kraków
– Painting in collection of Museum of Contemporary Art in Gdańsk
2016
– Participation in Monumental Art international mural festival – Gdańsk
2013
– Artistic Stipend of the City of Kraków
– Grazella Scholarship
2012
– Grand Prix at Franciszka Eibisch national painting competition
2011
– Diploma of Friends of the Arts for diploma portfolio entitled Portrait of Light
– Scholarship of the Minister of Culture and National Heritage of Poland
– Jan Matejko Scholarship
– Henry J. T Doren Scholarship
– Nomination by Faculty of Painting at Kraków Academy of Fine Arts for solo exhibition at PWST National Academy of Theatre Arts gallery
2010
– Janina Kraupe-Świderska Scholarship
– Association of Polish Artists and Designers Katowice Branch Prize at Polish Poster Biennale, BWA– Katowice
– Grand Prix in competition for poster for J. Słowacki's play Beatrix Cenci, organized by the J. Słowacki Theatre in Kraków Group Exhibitions 2017


Group Exhibitions

2017
– Young People, exhibition as part of the Kraków Artistic Encounters 2017, Bunkier Sztuki Gallery – Kraków
– Vision – Spojrzenie, exhibition of painting from the studio of Prof. Adam Wsiołkowski, Nielaba Gallery – Bern, Switzerland
– Transpositions, exhibition of painting from the studio of Prof. Adam Wsiołkowski, Zofia Weiss Gallery – Kraków
– Kafka – Breaking the Boundaries, international artistic project
2016
– Cube, Polish-German artistic project – Kraków
2015
– Abstraction Figuration, painting exhibition, MANK Gallery – Szentendre, Hungary
– Architecture of Art, painting exhibition, Kotłownia Gallery at Cracow University of Technology – Kraków
– From the Studio of Adam W., Stalowa Gallery – Zamość
2014
– Start – exhibition of graduates of the Academy of Fine Arts in Kraków from 2011 – 2013
2013
– Polish School Poster Design, exhibition of the Academy of Fine Arts in Kraków poster studio – Teheran, Iran
– Maximum A4 Format, City Library Gallery – Radom 2012
– Franciszka Eibisch Foundation post-competition exhibition, Napiórkowska Gallery – Warsaw
– Personal, group painting exhibition, Pryzmat Gallery – Kraków – Identity, Polish-German artistic project – Kraków