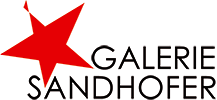 Robert Motelski, LIGHT
10.08.2018 until 20.11.2018
13 years ago I saw the paintings of Robert Motelski for the first time. They made a great impression on me. As a curator of contemporary Polish art in Austria as well as the organiser of exhibitions of artists from my home country, I have observed with much interest the activity of young authors in Poland. Robert Motelski's art has been really dear to me since the very beginning; it touched something inside me and moved deeply, intrigued me, standing out from the other artistic pieces of those years. It appeared to be clear, reductive, but somehow full of expression and distinguishing silence. The silence in his works appealed to me and attracted magically.
I find the works thoroughly magical in themselves.
Robert Motelski paints nature. It is not evoked realistically though, but depicted in a specific way. And the depiction is clear, profound, focusing on even the smallest details which often go unnoticed. For this happens often that the things we see day-to-day are not really perceived, inasmuch as our everyday and reality, the speed we move in and against it, do not allow us to 'truly see'.
Our perception could be compared to a fast car ride whilst we pass cities and landscapes. En route we might spot the outline of trees, a river, lake, setting sun, but we see them in a millisecond. For us they appear to be the barely noticed backgrounds on our way. As we watch the things on daily basis, they seem nothing surprising, we take them for granted just used to the way we see them.
We seem to miss the vital and essential elements of the whole picture.
Robert Motelski beholds really and truly. As if in a slow motion, he records in his memory even the littlest details of his way. Afterwards, he renders them in his paintings where he allows us to see nature and its components in his fresh, focused and sharp view. Seen then from the artist's perspective, many things surprise, astonish and enchant; suddenly we behold the familiar elements in a new perspective and in their true, simple meaning and beauty. It is everything that counts here: the seasons and their colour tones, water reflecting the shapes of branches, trees immersed in shade or cut by the rays of light, blades of grass, reeds as though folded by the wind.
The titled 'Light' of Sandhofer Gallery exhibition constitutes the vital part of Motelski's art. 
We could particularly observe it in the works of 'Light', as well as in the nocturnes of the 'Stars' – the latest series of the artist.
The 'Light' series makes a feature of infinite, illuminated water landscapes. The light flickering on water, painted with thousands of points on its surface. All of them are set against evenly coloured space, which elicits an explicit transcendental dimension.
It is just the very ground where the magic of Motelski's outlook works: it is where the magnetic peace and quiet lie, attracting, fascinating and soothing the soul.
Again in the 'Stars' series, Motelski shows us the night sky lit with patterns of stars, with the Milky Way about 300 light years away from our planet.
The stars forming constellations are most often unrelated to one another in any way. Despite their apparent proximity, resulting from their location within the interstellar space, they are typically situated in significantly different distances from the Earth and each other.
This sky also develops into an infinity coloured with shimmering light-points set against blue ink background of faraway longing felt by everyone gazing at it. So remote and so near and so cold, remaining incomprehensible, just captured at the very moment in the artist's works.
Kasia Sandhofer
Light 4 June 13:56, 2018

Light 28 August 19:59, 2017

Light 5 July 04:23, 2016

Light 18 August 18:26 2017

Light 21 July 22:09 2017

Light 22 August 15:34, 2017

Light 18 July 10:54, 2017

Light 09 June 9:28, 2017

Shadow 16 June 14:12, 2017

Jetty 16 February 09:43, 2017

Jetty 22 January 17:55, 2013

Wawes 28 Mai 10:02, 2017 40x53cm

Reeds 17 August 14:23, 2017

Stars 12 Januar 22:29, 2018

Stars 21 August 23:36, 2017

Stars 18 September 22:48, 2018

Horizon 17 September 02:16, 2017

Stars 3 July 22:59, 2018

Mountains 4 March 17:14, 2017

Mountains 15.March 10:12, 2016

Clouds 15 Mai 16:43, 2018

Trees 02 December 14:31 2014

Trees 23 June 16:22, 2016

Trees 21 October 14:15, 2015

Campfire 28 Mai 22:53, 2018
DSCN5349 Kopie

DSCN5347 Kopie

DSCN5368 Kopie

DSCN5366 Kopie

DSCN5348 Kopie

DSCN5377 Kopie

DSCN5359 Kopie

DSCN5369 Kopie

DSCN5393 Kopie

DSCN5370 Kopie

DSCN5394 Kopie

DSCN5396 Kopie

DSCN5397 Kopie

DSCN5405 Kopie

DSCN5417 Kopie

DSCN5426 Kopie

DSCN5430 Kopie

DSCN5456 Kopie

DSCN5438 Kopie

DSCN5488 Kopie

IMG 2646 Kopie

DSCN5475 Kopie

DSCN5477 Kopie

IMG 2639 Kopie

IMG 2643 Kopie