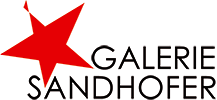 Anfrage stellen »
Morning Hour ( Sleeping Bear) 2021

Killer Fox, 2021 SOLD

AT NIGHT - Night Walking Bear 2022

MISTLETOE 2022

The Pink Monkey, 2021

Foxie, 2021

LIKE EDELWEISS, 2021

Celestial Body, 2021

Night Stalker, 2021

Nicobar Pigeon And Two Crows 2020

Eerie Dream Of Silver Fox, 2021

Sunrise Over Hedgehoge`s House 2020

Hunting Hunter 3 (Sleeping Wolf) 2020

Hunting Hunter 2 (Sleeping Wolf) 2020

The Chestnut And The Moon 2020

Robin 2020

Bird 2019

Rabbit II, 2020, SOLD

Teddy Bear, 2020

Rabbit, 2019

Magpie, 2020

Untitled IV, Series Green/Black 2016 (SOLD)
Oft sind in in der nächtlichen Landschaft Umrisse von Tieren sichtbar oder Sterne als kleine Lichtpunkte in der bodennahen Dunkelheit einer spätabendlichen Wasserlandschaft . Die Grundtöne sind Grün und Schwarz und die Bilder wurden sehr aufwendig mit feinsten, dünnen Pinsel gemalt.
Aleksandra Bujnowska, Green/Black Exhibition BWA Tarnow
Aleksandra Bujnowska
Born 1979 in Warsaw. Works in painting and photography. Between 2001and 2006 she studied at the Warsaw Academy of Fine Arts in the studio of Professors Jaroslaw Modzelewski and Grzegorz Kowalski. In the years 1999/ 2004 she studied history of art at Warsaw University.Lives and works in Warsaw.She has exhibited in Poland, France, Austria and Lithuania.
 
Selected Exhibitions:

2015
Animalis, BWA Gallery, Nowy Targ, PL.
2014

Landschaft, landschaft, Atak Gallery, Warsaw, PL.
Different perspective on painting, Salon Akademii, Warsaw, PL.
Animalis, MM Gallery, Chorzów, PL.
2013

Mundane things become fabulous when touched by a hand of a genius, Kordegarda Gallery, Warsaw, PL.
Small things are great, Propaganda Gallery, Warsaw, PL.
The world is laughing, Bochenska Gallery, Warsaw, PL.
Biennal of Painting- Bielsko Autumn, BWA Gallery, Bielsko Biala, PL.
2012
'
Why not everyone loves adventures? Hommage à Jan Dziaczkowski, Centre for Contemporary Art Ujazdowski Castle, Warsaw, PL.

Art Yard Sale – Ufficio Primo, Warsaw, PL.
2011

Hangart 7, Salzburg, AU.
2010

9th Geppert's Competition, BWA, Wrocław, PL.
Women's day, Nowy Teatr, Warsaw, PL.
2009

Viliniuaus stotis Varsuvoje, Viliniaus Galezinkelio, Wilno, LT.

Quadroart, 11th International Painting Biennale, Łódź, PL.

Young? Young!, Angle Art Contemporain Gallery, St-Paul-Troix-Chateaux, FR.

Uncovered/unspoken, Nowy Teatr, Warsaw, PL.
2008

Out of his window I see everything (with Jan Dziaczkowski), Gallery Witryna, Warsaw, PL.

Happines in Wola, Wolaart Festival, Warsaw, PL.

Painting Attraction, Gallery Witryna, Warsaw, PL.
2007

The young ones from Warsaw, Propaganda Art Center, Łódź, PL.