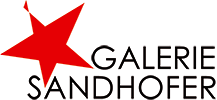 Anfrage stellen »
DIALOG Kulturforum Alte Post Neuss Städtische Galerie Germany 2019


Woman With Fringe, 2019

Woman In Blue, 2019

The Chase, 2019

DIALOG Kulturforum Alte Post Neuss Städtische Galerie Germany 2019

Head 2021

Madonna 2020

Adventure Time, 2019

DIALOG Kulturforum Alte Post Neuss Städtische Galerie Germany 2019

Melancholy, 2019

DIALOG Kulturforum Alte Post Neuss Städtische Galerie Germany
SOLD Male Nude, 2013

SOLD Male Nude, 2013

Male Nude, 2013

SOLD Male Nude, 2013

Female Nude, 2013

Male Nude, 2013

Self Portrait, 2013

1. DIALOG Kulturforum Alte Post Neuss Städtische Galerie Germany 2019

SOLD Untitled, From the Series Iron Stove, 2011

Untitled, From the Series Iron Stove, 2010

Untitled, From the Series Iron Stove, 2009

DIALOG Kulturforum Alte Post Neuss Städtische Galerie Germany 2019

SOLD Male Nude, 2014

The Head Of A Woman Echo, 2013

Self Portrait, 2014
Der Künstler über sein Schaffen:
"Als Maler muss ich das präsentieren, was mir Nah ist. Ich schöpfe aus der Natur, mit einem Thema von Angesicht zu Angesicht. Es scheint offensichtlich zu sein, jedoch für Dinge, die mich direkt berühren, habe ich stärkere Emotionen. Und selbst wenn ich während der Arbeit fotografiere, muss ich es selbst machen oder es muss ein Bild aus meiner Umgebung oder einem anderen Ort sein, der mit mir verbunden ist. Trotz der Verwendung von Relais bei der Arbeit ist Fotografie zu Beginn keine Einführung in das Thema.
Ich war schon immer an der bionischen Struktur der Natur interessiert, die in der Umwelt oder im menschlichen Körper zu sehen ist. Wenn ich male, meine ich nicht nur die visuelle Form einer Darstellung zu rekonstruieren, sondern vor allem ihre Qualität in Bezug auf Materie. Die bionische Körperlichkeit hat ursprüngliche, grundlegende Eigenschaften und zeugt von unserer physischen Existenz. Körper drücken mentale und emotionale Zustände von Individuen aus. Indem ich Mensch und Natur beobachte, bemühe ich mich, die Zustände aufzuspüren, die uns zu dem machen, was wir sind, und unsere Wünsche und Ängste auszudrücken. Meine Arbeiten veranschaulichen oft die Trennung von Individuen von der Gesellschaft und ihre Beziehungen zur unmittelbaren Umgebung aus dem Blickwinkel von Wünschen und verpassten Gelegenheiten. "
Maciej Olekszy was born in 1982, Poland. Graduated from the Academy of Fine Arts in Poznan,  Poland in 2007. Faculty of Painting in the studio of Professor Jan Świtka. He made his debut in 2009, winning Salted Candy Award. In 2017 he get scholarship of the Minister of Culture and National Heritage. 
Artist Statement:
As a painter I have a need to present this what is next to me. I work from nature, with a theme face to face. It seems to be obvious, but for things which touching me directly I have a stronger emotions. And even if I use photography during the work, I have to made it by myself, or it have to be a picture from my environment, or other place which is connect with me. Despite using relay at work, photography is not introduction for subject at beginning.
I have always been interested in the bionic structure of nature to be seen in environment or in human body. When I paint, I do not only mean to reconstruct visual shape of a representation, but most of all present its quality in terms of matter. Bionic corporality has primordial, basic properties and bears testimony to our physical existence. Bodies express mental and emotional conditions of individuals. By observing humans and nature, I strive to track down the states, which make us who we are and express our desires and fears. My works often illustrate the separation of individuals from the society and their relations with immediate environment from the angle of desires and missed opportunities.
Selected exhibitions (solo and group):
2019 – Portrait, Galeria Art, Świnoujście.
2019 – Guilty Pleasures, open stage, Poznań.
2019 – DIALOG – Kulturforum Alte Post Neuss / Stadtische Galerie, Neuss, Germany.
2018 – The true stories – Skalar Office, Poznań, Poland.
2018 – International Contemporary Art Fair ARTVILNIUS'18, Vilnius, Lithuania.
2017 – The Next Day vol.2, Allerstrasse 15, Berlin, Germany
2017 – An Internal dialogue — a portrait of Polish-German relations, Assembly Gallery, Poznan, Poland
2016 – The Next Day, Assembly Gallery, Poznan, Poland
2016 – BERLINER LISTE 2016, Fair for Contemporary Art, Berlin, Germany
2016 – OSTRALE, error: X, 10. International Exhibition of Contemporary Arts, Dresden, Germany
2016 – International Contemporary Art Fair ARTVILNIUS'16, Vilnius, Lithuania.
2016 – Narcissism, Kolner Liste. Cologne, Germany
2014 – Planetarium, Azyl Art Gallery, Gorzow Wielkopolski, Poland.
2013 – Konterfekt, similarity in time and memory, WOZOWNIA Gallery, Torun, Poland
2013 – Interdisciplinary 36 meeting artists, Gallery BWA i UP, Piła, Poland
2013 – Valentine Monster, WOZOWNIA Gallery, Torun. Poland
2013 – Confabulation, Pionova Gallery, Gdansk, Poland
2013 – The song remains the same, Tower Gallery, Zbaszyn, Poland
2012 – Werticart, Pionova Gallery, Gdańsk, Poland
2011 – Iron Stove, Poznan Nowa Gallery, Poland
2011 – Iron Stove, Gallery Center of Culture and Art "Water Tower", Konin, Poland
2010 – Remake, group exhibition of artists Salted Candy 2009/2010, Nowa Gallery, Poznan, Poland
2010 – Podscurart, Gallery Promoting Young, Bałucki Culture Center "RONDO", Łódź, Poland
2010 – Iron Stove, MBWA Leszno, Poland
2009 – Tolerance and the arts, air exhibition, Museum, Palace and Park, Dobrzyca, Poland
2009 – Salted Candy 2009, Nowa Gallery, Poland
2009 – In the Landscape, Municipal and County Public Library, Nowy Tomysl, Poland
2008 – Feverishness, "Old Brewery", Poznan, Poland
2008 – Drawing Young 2,  Contemporary Art Center"Elektrownia", Radom, Poland
2007 – IV Nationwide Biennial of Painting and Tapestry, Tri'2007, Gdynia City  Museum, Poland
2005 – Direction of the Painting, Gallery Jesuit, Poznan, Poland
2005 – Figure Spaces, Gallery Jesuit, Poznan, Poland
Selected awards and achievements:
2017 – scholarship of the Minister of Culture and National Heritage
2009 – Salted Candy Award Winner – prize founded by: MBWA Leszno Gallery,Poland, Galeria CKiS "Wieża Ciśnień" Gallery, Konin, Poland, Nowa Gallery, Poznań, Poland
2001 – Nationwide Photo Contest Art Schools, Creativity of Young, Gdynia – Orlowo, Poland
2000 – Honorable mention in the national competition of art schools Year 2000 year Reimont, Mazowieckie Center of Art and Culture, Warsaw, Poland