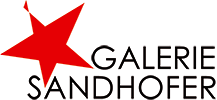 Anfrage stellen »
Murmurations 7, 2022

Murmurations 8, 2022

Towards You I Ascend 2021

Loneliness 1, 2021

Loneliness 2, 2021

Loneliness 3, 2021

Loneliness 4, 2021

Reflection 2022

Soothig The Soul 2022

Harbinger 2022

Murmurations, 2021

Between Silence And Silence, 2020

Flight, 2022

End Of The Day 2019

Murmurations 5, 2022

Murmurations 6, 2022

Murmurations 3, 2021

Stone Cairn 1, 2021

Stone Cairn 2, 2021

Stone Cairn 3, 2021

Murmurations 10i, 2022

Murmurations 10f, 2022

Murmurations 10b, 2022

Murmurations 4/2, 2021

Murmurations 10j, 2022

Murmurations 10m, 2022

A Short Story About Passing In Three Acts 2022

Murmurations 2, 2021 SOLD

When The Mists Fall, 2020 SOLD

The Hope Lives In The Forest, 2021 SOLD
Alle Grafiken sind von Anfang bis Ende handgefertigt und in wenigen Exemplaren. Sie sucht ihre Inspiration vor allem in der Schönheit der umgebenden Natur. Sie arbeitet intuitiv und spontan und überspringt oft die Skizzen- und Entwurfsphasen. Die meisten ihrer Graphiken sind Landschaften, von realistischen Linolschnitten bis zu abstrakten Monotypien. Die Farben ihrer Graphiken spiegeln ihre aktuelle Befindlichkeit und den melancholischen Charakter wider.
Aneta Szoltis-Mencina at work on one of her linocut

Aneta Szoltis-Mencina was born in 1980 in Skoczów, small town in the mountains area. She lives and works in Częstochowa. Printmaker, school counsellor and mediator. Her artistic work combines graphics with drawings and fabrics. Her favorite techniques are linocut and monotype. She runs her own atelier where she devotes herself entirely to her passion - creation.
Exhibitions:

2015 – "Traces of a black cat 1", Matches Production Museum, Częstochowa, PL
2015 – "Village, workshop graphics", Municipal Community Center in Radomsko, PL
2017 – "Traces of a black cat 2", Matches Production Museum, Częstochowa, PL
2019 – "Traces of a black cat 3, artistic-therapeutic project", Matches Production Museum, Częstochowa, PL
2020 – "International Biennial of miniature art 11", post-competition exhibitions in:
2020 - Center of Culture Promotion Gaude Mater, Częstochowa, PL2020 - Stanisław Staszic Museum- Gallery, Piła, Poland
2020 - Stanisław Staszic Museum- Gallery, Piła, Poland
2021 - TEST Gallery, Warsaw, Poland
2021 - Bureau of Art Exhibitions, Tarnów, Poland
2021 - Nowohuckie Centrum Kulury, Krakow, Poland
2021 - Photo Gallery, Rzeszów, Poland
2021 - Galerie Brotzinger Art., Pforzheim, Germany
2022 - Art Review "Spring Salon", Operis.Artis Gallery, Antonin, Poland - distinction for work of art "Towards you I ascend"