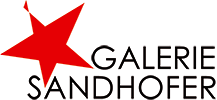 Anfrage stellen »
The Way 6, 2012

The Way 5, 2012

The Way 4, 2012

Untitled Diptych 2016

Horizon, Cabo Sardão 2020, Horizons Series

Fall 2021

Awakening I, 2022

In Between Words II, 2021, Horizons Series

In Between Words III, 2021, Horizons Series

Meadow 2021, Horizons Series

Wolin 2021, Horizons Series SOLD

Senses 2021, Horizons Series
Untitled, Series "The Way" 2014

Untitled, Series "The Way" 2014 Detail View

Untitled, Series "The Way" 2014 Exhibition View

To The Water 2021

Canvas 3D - Untitled 2016

Canvas 3D - From the Copper to White 2015


Canvas 3D - Velvet , 2016

Canvas 3D - The Way 2016


Canvas 3D - The Way 2016 Exhibition View


Presence 2018 - Handwoven Form 1

Presence 2018 - Handwoven Form 1, Exhibition View
3D-Leinwände werden auf speziell entwickelten Kleiderbügeln aus Laser-Edelstahl angebracht. Dank räumlicher Strukturen verstärken Stoffe ihre Struktur vollständig und werden zu Objekten aus dem Bereich der kinetischen Kunst. Die Formen reagieren auf die kleinste Bewegung aus der Umgebung und verringern gleichzeitig die Distanz zwischen Betrachter und beobachtetem Objekt.
Diese stofflichen Werke sind Teil des Konzepts "The Humanism of Textiles", das sich auf die Erfahrung von handgewebten Formen durch den Menschen bezieht. Stoffe funktionieren im Raum, in dem sich der Betrachter bewegt, und wirken sich direkt auf die Qualität und Kultur seines Lebens aus.
Marta Pokojowczyk born in 1985 in Wrocław, Poland, graduated Art History at the University of Wroclaw and Painting at the Eugeniusz Geppert Academy of Fine Art and Design in Wroclaw. In 2014/2015 attended a transboundary program Erasmus for Young Entrepreneurs in 'Helena Loermans Handwoven Textiles' Atelier in Odemira, Portugal. Entering the discipline of weaving is the crucial point in artist's practice which let the author to deepen the issue of the canvas as a groundwork (basis for painting). Designing 3-dimensional textile objects which interweave fine and applied arts is a transposition of the artpiece from a sphere of a pure view directly into the human environment. In 2017 Marta set up Interweave Studio - Atelier where art interlaces with craft and humanities. She is artistically connected with Wroclaw, Suprasl (Podlaskie Voivodeship) and Odemira. Scholarship holder of the Minister of Culture and National Heritage of the Republic of Poland (2019).
Exhibitions and Awards:
2021 Towards Spaces (individual exhibition), Libra Auction House, Warsaw
2020 The Offensive of the Weaves, Weaving Festival (group exhibition), PIK Bialystok, Poland
2020 Weaving 3D (individual exhibition), PIK Bialystok
2019 Venice Design Week (group exhibition), Art Studio Larkina, Venice, Italy
2019 Humanism of fabrics (individual exhibition), Gdynia Design Days, Gdynia, Poland
2019 Halftone (individual exhibition), Pracownia Duży Pokój, Warsaw, Poland
2018 awarded in Biennale Tkan Art, Center of Art and Culture, Skierniewice, Poland
2018 EUNIQUE - fair for design unique objects, Karlsruhe, Germany
2017 The First Layer, exhibition of the project 'Handwoven Canvas', Centro Cultural Emmerico Nunes, Sines, Portugal
2017 Designer's Open Festival (19th—22nd of October), Leipzig, Germany
2016 What has happened since El Greco came to Odemira?, presentation of mantelillo veneziano canvases and interferences in Helena Loermans Handwoven Textiles Atelier, symposium Ignorância & Esquecimento, Odemira, Portugal
2016 Wroclove Design Festival (18th—22nd of May), Aleja Bielany, Wroclaw, Poland
2015 Stories of Canvas Weavers (individual exhibition), Agora Cultural Center, Wroclaw
2013 Timeless (individual exhibition), Galeria na Psiaku, Wroclaw
2013 The Possibility of an Island (individual diploma exhibition), Studio BWA, Wroclaw
2013 awarded in the Printmaking competition, Academy of Fine Arts, Wroclaw
2012 Apoptozis (group exhibition), Studio BWA, Wroclaw, curator Magdalena Zięba-Grodzka
2011 The Lodgers (group exhibition), Agora Cultural Center, Wroclaw, curator Magdalena Zięba-Grodzka
2010 awarded in the illustration competition for an edition of Brian Patten's book Jumping Mouse, Academy of Fine Arts, Wroclaw
Education:

2013 The Eugeniusz Geppert Academy of Fine Art and Design in Wroclaw, Painting, Master's degree
2011 University of Wroclaw, History of Art, Master's degree
2007—2008 Faculdade de Letras da Universidade do Porto, History of Art
Internships:

2014—2015 'Helena Loermans Handwoven Textiles', Erasmus for Young Entrepreneurs, Odemira, Portugal
IV—VI 2012 Art gallery Martin van Zomeren, Amsterdam, Holland
Scientific activity:

2020 - 2024 Euroweb - Europe Through Textiles; international project connected with discovering the history and heritage of textiles in Europe
2019 Historical Canvases used in Painting on the Example of the Old Masters Paintings and XVII-th century Deacon Door Icons from the Iconostasis in Suprasl, lecture, Museum of Icons, Suprasl, Poland
2018 Jornada d'Emprenedoria, Teatre Auditori de Sant Cugat, Spain
2017 Seminary, Laboratory of Analisys and Non-Destructive Investigation of Heritage Objects, National Museum, Krakow, Poland