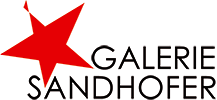 Anfrage stellen »
Silver Scythes And Eyes, 2017

Evening Chat , 2018

Mist Of Mistakes, 2018

Spieltrieb 2018

Reflective Journal 2020

Contemplation At The Pond, 2018

The Try To Fit In, 2017

Portrait Of An Artist, 2018

What Happened To Us, 2018

Talk To Me 2016

Street's Demonstration, 2017

"The truth is only know by ferns" 2014

"He lost his mind for some meanest" 2014

SOLD "We are turning into nothings exclaimed the general" 2014

"Hey there in the valley" 2014

"Exit through the garden to the studio" 2014

"Some sort of sweaty effort running down my forehead" 2015

"Ordery Presence" 2022

"Almost full sized football pitch" 2018

"In Opposition to the Black Billows loaded with Lightning" 2017

"Formal suit" 2016

"Ecce homo" 2016

"Such a situation" 2015

"Where the roses grow" 2016
Kotlicki beschäftigt sich derzeit hauptsächlich mit Malerei, obwohl seine charakteristischen, aufwändig und raffiniert aufgebauten Filme und Videos in der Kunstszene sehr geschätzt werden.
In seinen Bildern findet man u.a. exotische Motive, wahrscheinlich sind sie das Resultat seiner 2-jährigen Arbeit auf Transatlantik Linern und seiner vielen Reisen. Er lässt sich auch von Literatur, seiner nahen Umgebung, Medien und Nachrichten (sein Computer steht in seinem Atelier gleich neben der Staffelei) inspirieren. Er schöpft auch aus der Geschichte und seiner Fantasie.
Neben den häufig auftretenden und lebendigen, animalischen und pflanzlichen Formen, sind seine Gemälde auch aufgrund ihrer existentiellen Stimmung unverwechselbar.
Man könnte fast sagen, dass die Werke von Piotr Kotlicki ein eigener Seismograph über den Zustand des Humanismus sind.
Was immer es ist, es lässt den Betrachter nicht gleichgültig.
Piotr Kotlicki | Hey there in the valley | Preview
It is a intricately crafted experimental film in which the elements of the picture are not restrained with a linear perspective. The horizonless spaces are the extracts from the artist's painting and the motion picture compositing is a pure extension of his painting activity. This cross-discipline attitude of the author reveals the paradoxal juxtaposition of traditional, pre-Renesanse treatment of space with the film material realized by modern means. "The film shows dozens of people in a landscape. They perform the same activities over and over again, they live together but independently in one spacetime. Spectator, as a demiurgo, can view all the figures at one glance or follow the fate of each individual separately." One of the fundamental assumptions of the project is its permanent development /till the artist's death/, so that each screening of the film becomes an individual instance of his installation(s).
Geboren 1972 in Polen. Abschluss an der Akademie der Bildenden Künste in Łódź in 2000, Diplom bei Prof. Ryszard Hunger. Arbeitet derzeit als Assistent an der Nationalen Filmschule in Łódź im Fachbereich für Film-und Fernsehregie (PWS- FTViT). Gemäß seinem beruflichen Hintergrund, ist seine kreative Arbeit Multi- media-orientiert und umfasst Malerei, Performances, Klanginstallationen sowie Videobeiträge. Diese waren zu sehen bei: Festival für Audiovisuelles & Neue Medienkunst Madatac in Madrid (Spanien), Ningbo Kunstmuseum (China), MS Dockville Festival in Hamburg, Internationales Videofestival in Novi Sad (Serbien), Nachtspeicher23 in Hamburg, Simultan Festival in Timisoara (Rumänien), Nationales Audiovisuelles Institut Warschau, Zacheta - Nationale Kunstgalerie in Warschau. 
Einzelausstellungen: (Auswahl)
2016 We are turning into nothings – exlaimed the general, Sandhofer Gallery, Salzburg, Austria 
2016 Motion compositions in paintings, PAF 2016 Animation Festival, Leuven, Belgium
2015 There are paths here which I'm jumping of, often getting bloody wounds, Olimpus Gallery,Łódź,Poland
2015 The truth is only known by ferns, Odnowa Gallery, Łódź, Poland
2010 Man jumping over, Bałucka Gallery, Łódź, Poland
2008 Searchings 2000-2008, BWA, Piotrkow Tryb., Poland
Gemeinschaftsausstellungen: (Auswahl)
2016 The next day, Assembly Gallery, Poznan, Poland 
2016 The first line, Oda, Piotrkow Tryb., Poland 
2016 Spilotek, Drei Ringe, Leipzig, Germany 
2016 Freedom of Form, The Gdańsk Shakespeare Theatre, Gdansk, Poland 
2016 Łódź with a sea view, Browar Mieszczański WRO2016, Wroclaw, Poland 
2016 The Access Point festival (Точка зрения), St. Petersburg, Russia 
2016 Display, Imaginarium Gallery, Traugutta 18, Lodz, Poland 
2016 Things, Museum of Archeology and Etnography, Łódź, Poland 
2016 Minority XXI, Museum of the Factory, Łódź, Poland 
2014 NordArt, Budelsdorf, Germany 
2013 Dazibao, Ningbo Museum of Art, Ningbo, China 
2013 Labour in a Single Shot, Krytyka Polityczna, Warszawa, Poland 
2013 Suitcreature, MS Dockville Festival in Hamburg, Germany 
2013 Dazibao, Organ House, Chongqing, China 
2013 Splendour of textile, National Gallery of Art (ZACHĘTA), Warsaw, Poland 
2013 All hands on deck, Nachtspeicher23, Hamburg, Germany 
2012 Madatac, The Contemporary Audio-Visual&New Media Arts Festival, Madrit, Spain 
2012 Videomedja,16th International Video Festival, Studio M, Novi Sad, Serbia 
2012 TGV en 50 secondes, CO.AR.CO, Marseille, France 
2012 Festival Kultura 2.0, National Audio-Visual Institute Warsaw, Poland 
2012 The Beginning of The End, Simultan Festival, Timisoara, Romania 
2012 In beetwen, Am Kietz, Schwedt, Germany 
2011 When parks becomes an arena, SURVIVAL 9-Art Review, Wroclaw, Poland 
2011 Summer presentations, Gallery Milano. Warsaw, Poland 
2010 Kettle full of diamonds, Nachtspeicher23, Hamburg, Germany 
2010 Quadratkubikmeter hoch eins, Nachtspeicher23, Hamburg, Germany 
2008 Back side of medal-Artists for Tybet, Gallery of Young Promotion, Lodz, Poland 
2008 The Grande Bouffe, GAZ, Łódź, Poland 
2007 Użpildyta erdve 3, Petro Kriaučiūno Viešoji Biblioteka, Mariampole, Lithuania 
2007 Echange symetrique, Génie de la Bastille, Paris, France 
2007 Echange symetrique, Artbook museum, Łódź, Poland 
2002 Two citys-four artists, Stadt Gallery, Esslingen, Germany 
2000 Piano-forte, Manhattan Gallery, Łódź, Poland
Awards:

2016 Grand prix Freedom of Form, The Gdańsk Shakespeare Theatre, Gdańsk, Poland
2014   Shortlisted for "100 painters of tomorow" project /Beers Contemporary and Thames & Hudson/.
2012   "Polish Culture Around The World", IAM, Financing Program 
Video References:
https://vimeo.com/63231314
https://www.youtube.com/watch?v=VPAiDoVzE1g 
https://www.youtube.com/watch?v=SRjR8W063uY
https://www.youtube.com/watch?v=A_E39rWp12Q