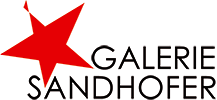 Anfrage stellen »
Untitled, 2018

Substance I, 2014

Substance, 2015

Untitled, 2019

Untitled, 2019

Untitled, 2018

Untitled, 2016

Untitled, 2017

Untitled, 2017

Untitled, 2017
Untitled, 2017

Untitled, 2017

Untitled, 2017

Composition II, 2019

Untitled, 2016 SOLD

Untitled, 2016

Untitled, 2016
Andererseits verwendet sie auch Archetypen aus der Welt der Natur: Berge, Mond, Horizont, Wasser, Straße. Sie läßt sich von Modernismus und Konstruktivismus inspirieren. In diesen Strömungen findet sie Rhythmen und die Phänomene, die sie auch in der Natur sieht.
Sie bemüht sich, diese beiden Realitäten miteinander zu verbinden. Ihre Werke sind oft ein Traum von einer großen Flucht.
Monika Stolarska Born in 1986, Warsaw, Poland. Artist, painter, author of illustrations, collages and graphics.
Education:
2005 - 2011 - studies at The Academy of Fine Arts in Warsaw , Master of Fine Arts, diploma with honours, major: Painting (prof. Wiesław Szamborski),
minor: Art in public places ( prof. Mirosław Duchowski).
2009 - probation scholarship at The Academy of Fine Arts in Sophia, Bulgaria.
Awards:
2011 - Ewa Tomaszewska's honor for the diploma work.
2009 - second prize for mural painting at the Metro Center.

Selected exhibitions:


2018 - "Synestezje", Festiwal Muzyka/Obraz/Słowo, Klub Studio, Cracow, PL
2018 - "100 flag", Biuro Wystaw, Warsaw, PL
2013 - "6 women", Study Gallery of Cinema Luna, Warsaw, PL
2012 - "Promotion 2012", Regional Museum in Jawor, PL
2012 - "Promotion 2012- National Review of Young Painting", Legnica Gallery, Legnica, PL
2012 - "Open" Szamborski & graduates, (-1) Gallery, Warsaw ,PL
2012 - "Liberte, Variete, Fraternite" Atelier Foksal Fundation Gallery, Warsaw, PL
2011 - "Mental Mountains",solo, 2.0 Gallery, Warsaw, PL
2011 - "Nice Piece of Art" collaboration with Mazowieckie Museum in Płock, PL
2010 - "Between", Alfred Biedermann Palace, Łódź, PL
2010 - "Construction/Destruction/Deconstruction" , solo, Academy of Fine Arts, Warsaw, PL
2009 - "In progress", Academy of Fine Arts, Warsaw ,PL
2008 - The Textile Of The Young Generation Łazienkowska Gallery in Warsaw, PL
2008 - "Kunstbrucke 2- Young Artists from Eastern Europe", Berlin, DE
2007 - Studio No.64 Łazienkowska Gallery in Warsaw, PL